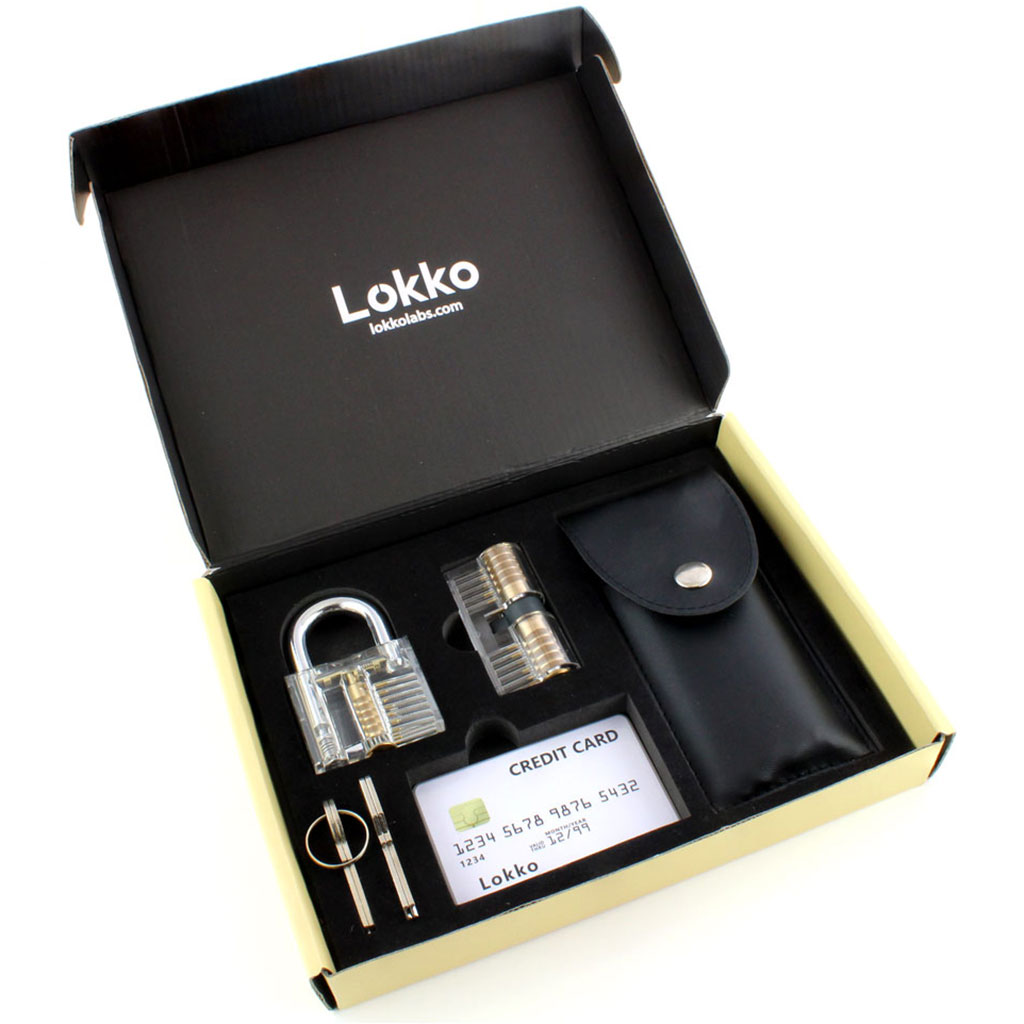 Lock Picking Satisfaction
Brain training for the practically minded. Learn how to pick locks with our exquisitely put together tutorial box of secrets. Curiosity is an essential trait in life – everyone enjoys puzzles and picking up unique skills.
You can't go wrong with our boredom-conquering boxed set.
That's a genuine LokkoLabs guarantee. 
We brought together years of specialist expertise to ensure that this, our ultimate box of fun meets your approval. Hundreds of excited customers have left great reviews describing their amazing experiences.
Secret Agent - Spy - Secret Locksmith.
Gain new skills, useful in everyday life, discover how secure your home locks really are.
Everyone can learn. It's safe, fun, and challenges your manual and mental dexterity. 
Rated extremely useful by beginners and experts alike. With our step-by-step guide, it's so easy, you know you want one!